Nordic Whisky #92 - Smögen 2010 5 YO Single Cask #3/2010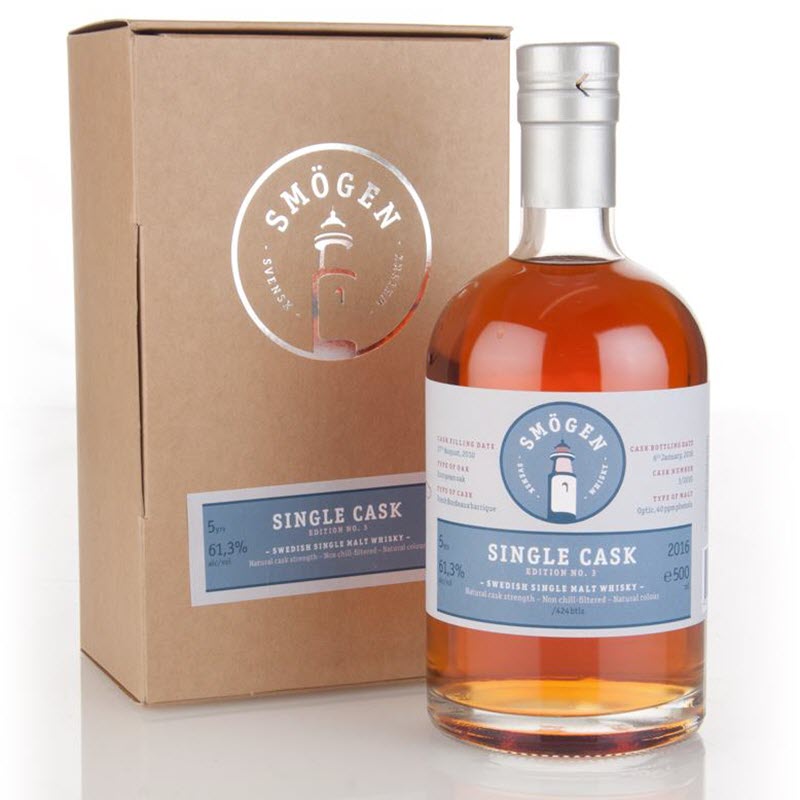 Smögen 2010 5 YO Single Cask #3/2010, 61,3 %
This is the third single cask release from Smögen Whisky in Sweden. You can read all about the first and second single cask releases elsewhere on this blog. The Smögen 2010 5 YO Single Cask #3/2010 was released on March 10, and sold out within seconds. The label says 424 bottles (at 50 cl), but the general release was 300 bottles.
This was actually the third cask to be filled when the distillery started production back in 2010, making this just the oldest Smögen whisky to be released so far. The cask was made from French oak, and had previously held red Bordeaux wine. Actually it was a barrique, a 225 litre size cask.
The Smögen 2010 5 YO Single Cask #3/2010 was released at a sales price of SEK 993 (11592).
Nose (22/25): Earthy with sweet peatiness, pine wood and lovely wine notes. The sweetness develops further in the glass adding fudge, and the wine notes turn into red berries after a bit.
Taste (22/25): Rich and sweet, almost sticky (in a good way!). Honey, red berries, wood smoke, ashes, black pepper corns and fudge. The sweetness is really, really rich! There's a slight salty edge to it as well, rounding it off nicely and giving it some balance.
Finish (21/25): Medium long finish. The spices come more to the fore towards the end, giving the sweetness some needed push back.
Balance (22/25): Love the rich and sweet character here. This shows that red wine cask can work, just at it did with this young GlenDronach.
Score (87/100)
Sláinte! - Thomas