Clynelish extravaganza - six old ones - pt1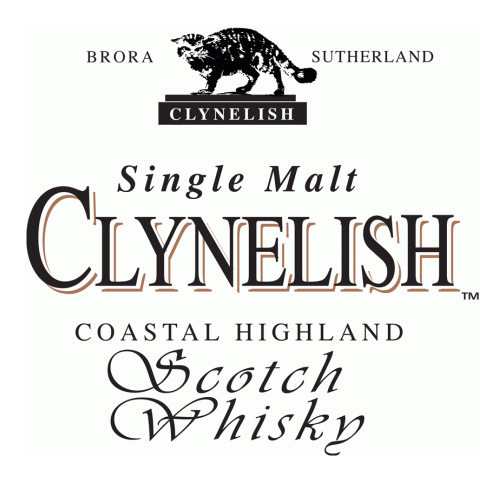 The Clynelish Distillery was built in 1968 and started production the same year. It was built right next to the old Clynelish Distillery (started in 1819), which was closed the same year. Both distilleries had the same owner (DCL - later Diageo), and the new Clynelish was three times the size of the old one. The new distillery was equipped with stills that were exact copies of the stills at the old distillery, and the aim was to continue producing the same style whisky - just larger quantities. Clynelish whisky has always been in favor as a component in blends, as it has a very nice waxy and fruity character.
Just a year after the new Clynelish Distillery was up and running, the owners decided to re-open the old distillery. They needed more peated whisky, as they were experiencing growing sales of their blends (Johnnie Walker in particular). The old distillery was now re-named Brora, after the town where the distilleries are located. Brora was kept in production until the big distillery slaughter of 1983, when it was closed for good.
We have long been fond of Clynelish here at Whisky Saga HQ, and we decided to do a proper flight of old Clynelish whiskies. The six whiskies we have lined up have an average age of 27 years. Here we go!
Clynelish 37 YO TWE 10th Anniversary, 46 %
The first Clynelish of this tasting is also the oldest. We decided to start with this one as it is also the only one that is not bottled at cask strength. This is a bottling from independent bottler Specialty Drinks Ltd. It was bottles for the 10th Anniversary of The Whisky Exchange.
The year of distillation is not given, but it is either 1971 or 1972. It was definitely bottled in 2009.
Nose (22/25): Rich, buttery, waxy, fruity (apples and pears), a bit of saw dust, greasy oil and syrup
Taste (21/25): Smooth, oily, pepper and oak. A bit heavy on the oak maybe?
Finish (20/25): Warm, medium long, spicy and quite 'green' - grass, hay and herbs. Hardly any sweetness on the finish and quite dry. Tending towards metallic in the end. ...and it tastes like paper.
Balance (21/25): There's a clash between nose and taste here for me. This whisky is a bit off balance. Maybe it should have been bottled a year or two sooner.
Score (84/100)
Clynelish 1988 23 YO Dimensions, 49,8 %
The second dram in our line-up this day is from independent bottler Duncan Taylor. It was distilled in 1988 and bottled in 2010. Matured in cask #4546, with an outturn of 273 bottles.
Nose (22/25): Cleaner, fresher, crisp, still fruity (apples and pears - more zest now) but now also with some citrus added. A hint of honey.
Taste (21/25): Rich and oily. Fruit (unspecified), mild sweetness, some oaky bitterness.
Finish (21/25): Pepper, oaky bitterness still, almost acidic - like very fresh and crisp apples.
Balance (21/25): I was hoping for more. The oak does overpower this one a bit as well.
Score (85/100)
Clynelish 1989 23 YO Adelphi Selection, 52,1 %
The third dram is from independent bottler Adelphi. It was distilled in 1989, and bottled in 2013. matured in unspecified cask #3847, with an outturn of 239 bottles.
Nose (23/25): Sort of a mix between the first two, fruity - both apples and pears with zest and all, mild waxiness and a hint of honey and strawberries. Vanilla.
Taste (22/25): Rich and full-bodied. There's sweetness here (yay!), and fruit. Also some fizziness, and oak. Creamy.
Finish (22/25): Warm and long finish. Fruit drops - but again restrained sweetness. More fruity on the second and third sip.
Balance (22/25):  A nice dram.
Score (89/100)
Tomorrow we will post part 2 of this extravaganza.
Sláinte! - Thomas